Why Shopify is your Best Bet?
It is the fastest growing ecommerce platform with the increase of more than 55% paying customers
just in last one year. One can easily start and manage, shopify website, shopify drop-shipping,
affiliate marketing, personal online retail store and large enterprise eCommerce solution.
User-friendly interface with easy-to-manage front and backend, and little maintenance cost makes it a most preferred and favourite platform among online merchants.
icon eCommerce platform is fully hosted
icon Customer Management System is full of simplicity.
icon A Product Catalogue Management without complexity.
icon Order Management with user-friendly Interface.
icon Mobile App for store management.
icon Multi-Currency and Payment Gateways with POS support.
icon Real-time carrier shipping available.
icon Fully compliance with GDPR and PCI.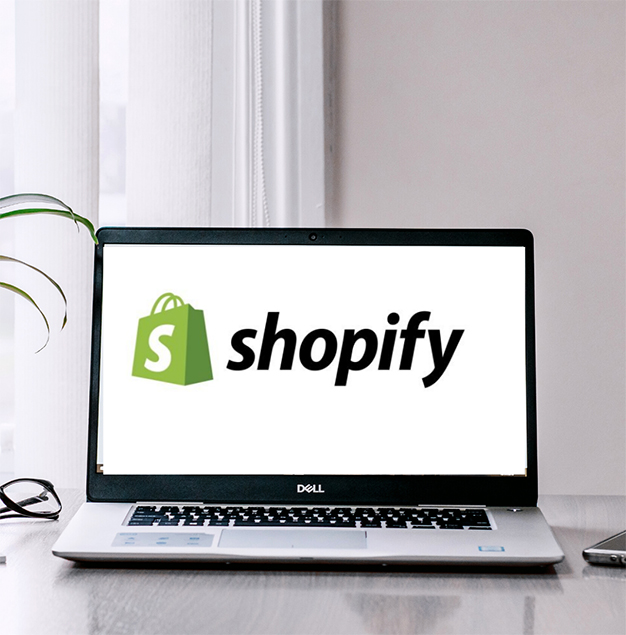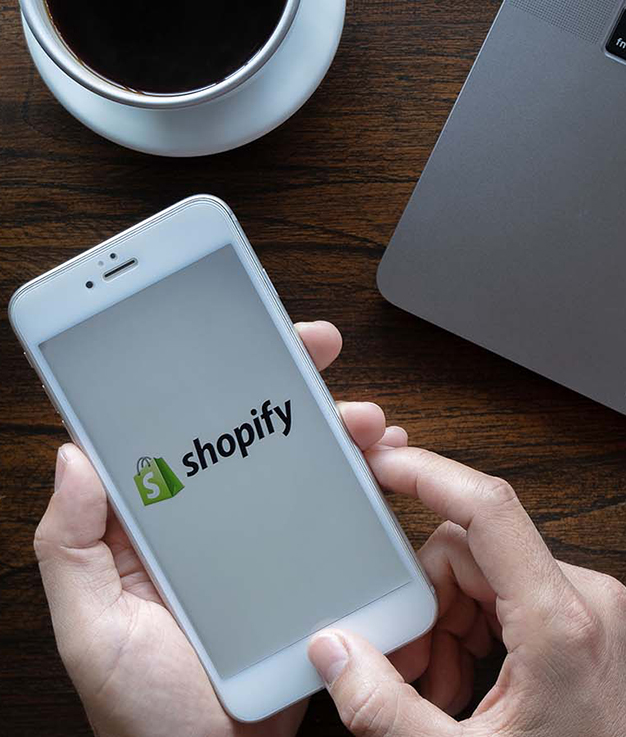 Below cited spectacular and striking facts of Shopify demonstrate the ability of it to be a future of eCommerce business. Shopify app stores are distributed globally but can be optimised locally.
icon $131 million are raised in Initial Public Offering (IPO).
icon 600% hike in stock since its IPO.
icon $10 billion market cap in just 3 years after starting competed with Twitter Inc.
icon 20% eCommerce market share makes it one of the best platforms.
icon 6000,000+ businesses presently using shopify.
icon 175+ are the number of countries Shopify services spread to.
icon 3-5% is the Shopify average conversion rate.
icon 4.29% by Emails, 3.04% by search, 2.93% through direct purchase, and 1.81% by social are the conversion rates of Shopify.
Shape a perfect e-store with our Shopify development services
WDMtech is the name you should remind to forget taking care about development of eCommerce store
with integration of features like operations and logistics, Custom APIs, Shopify Apps, etc.
icon
Custom Script & Development
Shopify integration in PIMs, OMS, ERPs, 3PLs, and CRMs and API and apps integration within Shopify.
icon
Shopify Bespoke Integrations
Shopify integration in PIMs, OMS, ERPs, 3PLs, and CRMs and API and apps integration within Shopify.
icon
Secure Payment Gateway Integration
We offer secure multiple gateways integration services with Shopify POS system and multi-currency support.
icon
Exceptional Design & Custom Theming
Our Shopify templates give an impressive UI/UX experience to end users and increase overall AOV, CRO and ROI.
icon
Comprehensive Digital Marketing Services
We promote our client's businesses and build their overall reputation throughout the global market.
icon
Update, Migration & Maintenance Service
Our Shopify experts keep supporting clients at every level of business and deliver the best at right time.
SHOPIFY PLUS
If you are an enterprise then don't settle Just Shopify, use Shopify Plus. As obvious, Shopify Plus
offers major advancement over the Shopify basic version. Some of the improvements are cited below:
icon
Can create and manage up to 10 different stores without extra cost.
icon
Scalable to 8000 orders per minute per store with unlimited bandwidth.
icon
Automate the events, fully reporting Dashboard and capacity to hold higher traffic.
icon
Wholesale Management is available with advance features.
icon
Complete customization with Apps and integration with higher security.
icon
Customisable workflows and automated daily tasks.
Shopify Plus is the first choice for the firms with huge number of clienteles, high volume of traffic
and with thousands of checkouts per minute. Go through some insights of Shopify Plus:
icon
7000+ Enterprise brands are on Shopify Plus.
icon
$1M to $500M+ is the amount Merchants generate from sales.
icon
11,000 are the peak number of orders or checkouts per minute.
icon
175 are the number of countries it is sold in.
icon
26% of average growth experienced by Shopify Plus merchants year-over-year.