Why Social Media Marketing?
Out of 7.7 billion of population, 4.4 billion are internet users, and more than 3.499 billion are social media users.
Getting social with this huge number of users benefited you in many ways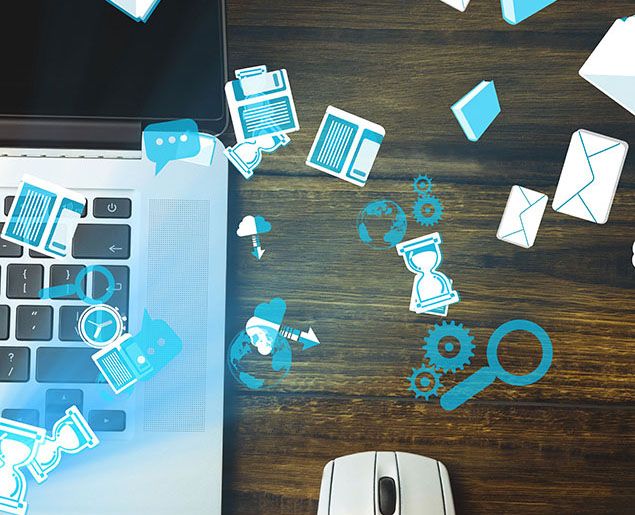 Flourish Brand Awareness
Increasing number of followers on social media help you out spreading word of mouth and referrals.
Cement Relationships
Interaction with audience engage them with you and helps to build a strong connection which increases conversions.
Multiply Website Traffic
Social Media Marketing campaigns definitely drives high volume of traffic to your website influence leads and sales.
Services We Offer
To build the visibility and exposure of your social accounts you need to attract more and more traffic. We do it for you
with our Social Media Marketing services as one of the top digital marketing agencies.
icon
Brand Intendancy
We manage relevant social profiles across different channels and convert potential customers issues into praise.
icon
Social Media Auditing
We ensure your positive social presence by monitoring, converse and contribute whenever needed.
icon
Social PPC
Promote Twitter accounts or trends, Facebook & LinkedIn Ads, or sponsored YouTube, Instagram or Pinterest content.
icon
Social PR
Connect you with publishers, bloggers, journalists & influencers to advertise you, that will increase your brand reach it deserves.
icon
Reporting & Analysis
We generate reports by doing deep analysis of your social activities across all your marketing channels.
icon
Cross Channel Promotion
Using the reports we make alternative plans and take desired actions to make you recognise on all channels.
Join us for Best Digital Marketing Services
Our agile approach to serve you best
Doing things randomly takes you nowhere. WDMtech, a best digital marketing agency, follows
a result-oriented process built with extensive experience of over 7 years. Our proven process
brings your organisation to the online market in no time, in really a reasonable budget.
icon
Examine a Business
We do analysis of the websites, contents, brand reputation on social media, and other factors in regards with the services and product range of the client to get a better view of the basic needs of their customers.
Resource Planning
Based on the analysis and reports, considering client's goals and the budget we plan strategies, communication and campaigns to grow your brand reputation on different social media platforms like Facebook, twitter, etc.
icon
icon
Content Strategy
We create impressive, eye-catching and interesting content in the form of text, images and videos depending upon the resource selection. This helps you increase your followers and conversions in more effective and efficient way.
Implementation
To meet the result-oriented targets and goals is crucial. Our digital marketing expert follow the strategies planned within a certified process to go through all the groundwork with realistic approach to meet the goals of the campaign.
icon
icon
Reporting and Optimization
Our digital marketing strategist monitor all the social media channels on regular basis and generate reports. Based on these reports we improve strategies to achieve the real target or to set new goals for higher growth.
SMO Package
Features
Basic
Advance
Premimum
Social Media Profile Management
Any 2 Platforms
Any 3 Platforms
Any 5 Platforms
Company Page Creative Banner
1
1
2
Profile Optimization
icon
icon
icon
Identify Hastags
icon
icon
icon
Analyze Audiences
icon
icon
icon
Content Strategy
icon
icon
icon
Comments & Likes Management
icon
icon
icon
Traffic Monitoring
icon
icon
icon
Image creation Based posting
1
1
3
HashTags Trend Research
icon
icon
icon
social media sharing/week
3
5
8
Video Sharing(Provided By Client)
icon
icon
icon
Post Sharing in Groups
4
6
8
Google Business page posting
icon
icon
icon
Request a Quote