Absolute best solutions with
unsurpassed API services
Our API Development services are indispensable to any web solution, software module, plugin,
or web application as it lays down the protocols/standards to access a web-based app.
Our Custom API Development services are spanning in the wide domain of industries.
icon
Web API Development
Our Web Development API services include SOAP, REST, XML, and JSON APIs which make your product's end-user experience better.
icon
Mobile API Development
We provide powerful Mobile API structures with security key encryptions, manageable Dashboard, single sign-on, and storing intermediates.
icon
Custom API Solutions
We develop custom APIs for portable, and cloud applications, Service-Oriented Architectures (SOA), firmware, databases, and working frameworks.
icon
Third Party Integration
We underscore organizing best practices when incorporating and actualizing unique, open-source, and outsider APIs.
icon
API Library Development
We provide customized API Library solutions from scratch that covers the development, integration, deployment, and continuous maintenance.
icon
Generate SDKs to increase consumption
Providing SDK services with a set of tools, libraries, documentation, code samples, processes, and guides for interactive solutions.
icon
API Gateway/Proxy Development
We serve with API Gateway like Express, Zuul, and Tyk. Also, we deliver API Proxy like Apigee, Traekif, Nginx, and Mastery.
icon
CRM and Marketing Software API Integration
To make your software more communicative we integrate interactive APIs for CRM and marketing domains.
icon
Ecommerce API development and Integration
To build a world-class eCommerce site we develop and integrate essential API for e-commerce platforms.
The business leverages of adopting APIs
WDMtech is helping businesses globally by providing API solutions. As the API usage is increasing
day by day, it acts as a backbone for the success of organizations worldwide.
There are several benefits of APIs listed here: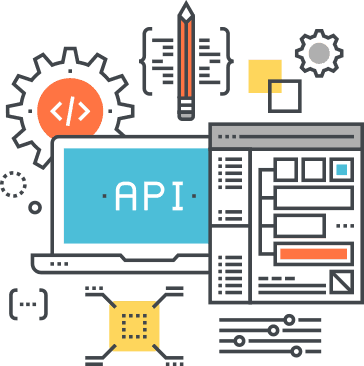 iconAPIs are especially important because they provide automation of software like in CRM, portals, etc so that agencies can update workflows and processes to make them faster and more productive.
iconAPIs make the delivery of services and information more flexible because of its ease of accessing the application components. This enables the user to access the data from a huge pile of information.
iconPersonalization of information is achieved through APIs as any user or company can customize the content and services that they use the most. It is now easier to embed content from any site or application.
iconnformation and services distribution to a new audience is possible through an application layer by an API to create the personal user experience. Like by an API the information generated at the government level can be available to every citizen.
API integration platforms enabling rapid
business transformation
WDMtech makes you deliver rich customer experiences, also makes you boost the pace of innovation
and enable you to take new business opportunities at the right moment. Our experts integrate
RESTfully, JSON, XML and PHP APIs with artificial intelligence and automation.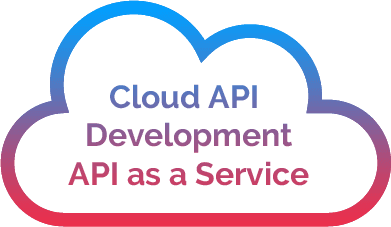 WDMtech, transforming your solution to latest cloud services by developing APIs which serves as a gateway that provides direct and indirect cloud infrastructure and software services to users.
Our services include Software-as-a-Service (SaaS), Platform-as-a-Service (PaaS), and Infrastructure-as-a-Service (IaaS) for different cloud platforms. Our priority is always providing safe and secure Cloud API development.