Services to rationalize you as
a revolution to technology

Drupal Website Development
Our Drupal experts are delivering web-based solutions with inbuilt microblogging features & built in caching mechanism.

Drupal Portal Development
With 100% interactive, user-friendly & community driven features we deliver a fully-fledged solution.

Drupal E-Commerce Solutions
We develop magnificent E-Commerce website with a highly responsive user interface & custom requirements with the ideal use of Drupal and its features.

Drupal Extension Development
We identify unique business need and hand code extensions and modules which can be seamlessly integrated.

Mobile Application for Drupal Website
We code felicitous, pleasing and fortunate mobile application to make our client succeed.

Drupal Custom Development
Customization by our Drupal developers gives 100% tailored Drupal solutions with measurable results.

Drupal Template Development
We develop responsive Drupal themes supporting multiple mobile & computing devices.

Drupal Progressive Web Applications (PWA)
To make you ahead in competition we propose avant-garde PWA applications for different platforms.

Drupal Update, Migration & Maintenance Service
From day one we have imperative commitment with lifelong benevolence with our clients.
We pledge space-age ultramodern Drupal development services
We, WDMtech, a Drupal development company covers Drupal module & theme, lifecycle development, project management, documentation, quality assurance and performance testing to come across with absolute solution for your business.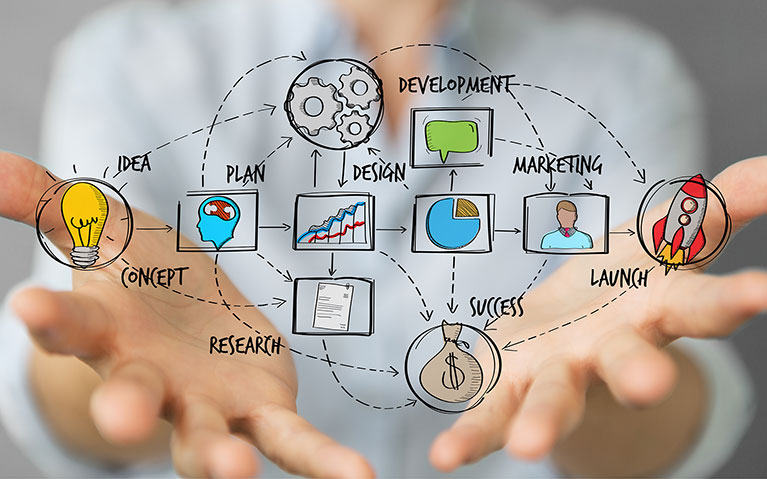 Why to choose WDMtech?
As a leading Drupal Web Development Agency, we assure you with bug-free code by our professional
developers, project completion within timelines and a complete solution with our disciplined
management and process. We deliver 100% satisfactory solution with all the transparency.
icon
Tech-savvy Developers
Our qualified and well-versed professionals hand-carry a 100% bug-free code with high QA and testing to deliver a matchless result.
icon
Follow Timelines
Ticking by the clock! We are singled out from an ocean of companies around the world as being of high quality and being catered to round the clock support and service.
icon
Strong Management
Goals are dreams with deadlines ― Diana Scharf! With 100% transparent, visible & controllable process, and daily reporting we give solutions well within deadline.
Go by our Logs of Blogs
There is more treasure in the blogs than in all the pirate's loot.